Why 'Sleep-Sense' makes sense in India | Best smart home feature of 2019
As the global temperatures keep rising with every year,
Air conditioning is no longer a luxury, especially for a country like India, where the scorching summer heat is unbearable to say the least. While it's tempting to turn up the air conditioning to full blast to cool down the room instantly, The hill-station setting has its own share of problems. Mainly, huge energy bills and after an hour or so, leaves you a little bit too cold for comfort.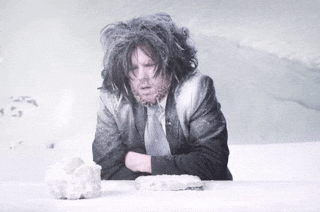 The next action is to turn off the A\C and turn on the Ceiling fan to circulate refreshing cool breeze through the room. The Fan is also more energy efficient. But that soft breeze doesn't stay that way for long as it simply isn't enough to beat the heat and we're back to square one.
Now, the aforementioned problem has been annoying us every day, let it be office or the cozy bedroom of our house, as we keep juggling between the AC remote and fan controls in search of the perfect room temperature. Your best bet is to use the fan and your air conditioning but then, energy savings takes a back seat as we are essentially using 2 devices for the same purpose for extended periods of time.
But rather than cringe about the issue and move on, the team at Amie smart home solutions rolled up their sleeves and got to work, with the objective to find the perfect balance between comfort and energy savings.
The solution? Amie's Sleep-Sense.
Sleep-sense is not a jugaad(read: lifehack) way of operating the fan and A\C while you sleep, but rather an intelligent system based on Amie's built-in A.I engine which senses many parameters like the room temperature, time, month-season and a lot more, to give you an optimal setting giving comfort and while featuring power savings as well. You also have the option to select from many sleep profiles and options to tweak the profiles to customize it even further.
You will notice a stark difference in power usage as now, both fan and A\C do not have to work for ~8 hours straight which results in lower electricity bills and furthermore, since the device peak level usage and running time comes down significantly, the wear and tear of components lowers, which means more service life and lesser carbon footprint.
In summary, a win-win situation for the user and the environment.
. .
#HomeautomationinKerala #SmartHomeProducts #HomeAutomationCompanyKerala #homeautomationkerala #AutomationProducts #amiesmarthome #indiahomeautomation #besthomeautomation #automationkerala #automationindia